If you find yourself involved in a divorce it is very important to understand your rights and the ramifications of you exercising them. You need sound advice in this situation.
The decisions you make and the way you conduct yourself will have a serious impact on your future. It will affect your relationship with your children and your future financial situation.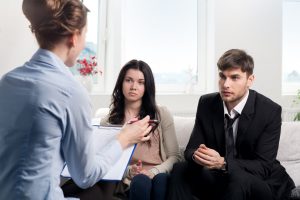 As a consequence, finding the right solicitor or legal advisor is very important.
Relevant Experience
When looking for legal advice about divorce perhaps the most important step is finding someone who has experience of your situation. This is especially important if children are involved. You want to be able to be a proper part of your child's life. Therefore, you need someone who has experience of family court.
Someone you can talk to
In this situation, communication is important. You need to feel free to be open and honest with your advisor. The more they understand your situation the better able they will be to represent you.
Naturally, you need to understand the information you are being given. If you feel unable to seek clarification and ask questions, you need to look for someone else.
Above all else, you need to feel that you can trust the person dealing with your case.
Fee Transparency
It is very important to look for a legal consultant who is transparent about their fees. The last thing you need on top of everything else is a big legal fee that you were not expecting.
However, it is not wise to choose your legal advisor simply because they are the cheapest. If you need to pay a little extra for a good consultant, you should do so.