Physiotherapists work with and treat people suffering from illnesses, accidents or ageing conditions which affect their physical capabilities. A physiotherapist's main aim will be to maximise movement for their patients, through healthcare, health promotion and treatment of existing ailments. Their main skills include therapeutic exercise, electro-physical modality application and manual therapy.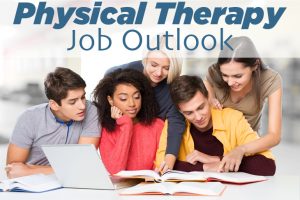 To become a physiotherapist, a person usually needs to undergo three or four years' training on an undergraduate BSc degree in Physiotherapy. The degree consists of a mixture of practical placements spent in healthcare settings and theoretical modules. Once qualified, you will find a physiotherapist job and gain vital experience working in an NHS trust. There are many career opportunities available to physiotherapists.
There are many different places within a hospital where a physiotherapist may be employed. For example, physiotherapists work in intensive care, elderly care, orthopaedics, paediatrics and stroke services, as well as other departments. Many hospitals also have hydrotherapy pools, gyms and high-tech areas which require physiotherapists to assist patients with their rehabilitation exercises.
A physiotherapist may decide to work out in the community. More and more physiotherapists are employed by GPs to provide advice and treatment to patients in a health centre, day centre, school or nursing home setting. In this role, physiotherapists establish deeper connections with a particular community, a factor which may appeal to some.
Physiotherapists may decide to specialise in one particular medical area, such as obstetrics or working with older people. For those with a particular interest in a field, this option might be the most attractive.
Alternatively, within in a hospital, physiotherapists might choose to move into the field of health service management. This job requires a more paperwork-based than hands-on approach and will be very different to working as a full-time physiotherapist.
After gaining a suitable amount of experience in the field, many physiotherapists decide to go on and set up their own private practice. This can be a lucrative enterprise if you pick your location wisely and work hard to establish a good reputation. Some physiotherapists find setting up a practice with a partner a less risky alternative.
Other physiotherapists decide to go into teaching or research to help future generations prepare for the rigours of the profession. If you have a desire to 'give back' and help others learn, this might be the perfect job for you. Another option is to move into the field of sports rehabilitation, by training with the British Association of Sport Rehabilitators and Trainers (BASRaT). In this role you will be dealing with muscular-skeletal rehabilitation.
After you have completed a recognised qualification as a physiotherapist and you are registered with the Health and Care Professions Council, you can start to look for positions as a physiotherapist. Whilst looking for a job, keep your mind and your options open, as you never know when the perfect position might come along. Best of luck with your search!